Solutions for the industrial system
Are you looking for a solution

to:
Recover the flatness of flooring or subgrades?
Recover lowered structures, constructions, and buildings?
Increase the lift of the ground and structures?
Avoid subsidence in new constructions made on subsiding terrain?
WE STABILIZE AND PRESERVE STRUCTURES, FLOORING, AND MASONRY WITH EXPANDING RESIN INJECTIONS
We offer solid solutions to meet the needs of engineers, technicians, designers, construction companies, and general contractors.
We are at your side, CARRYING OUT WORK, and we also work on subcontract to solve specific problems in limited areas.
Thanks to our internal technical office and team of engineers and geologists, we are also available for CONSULTATION and ASSISTANCE with PROJECT DESIGN.
WE KNOW YOUR WORLD
AND WE KNOW HOW TO ACT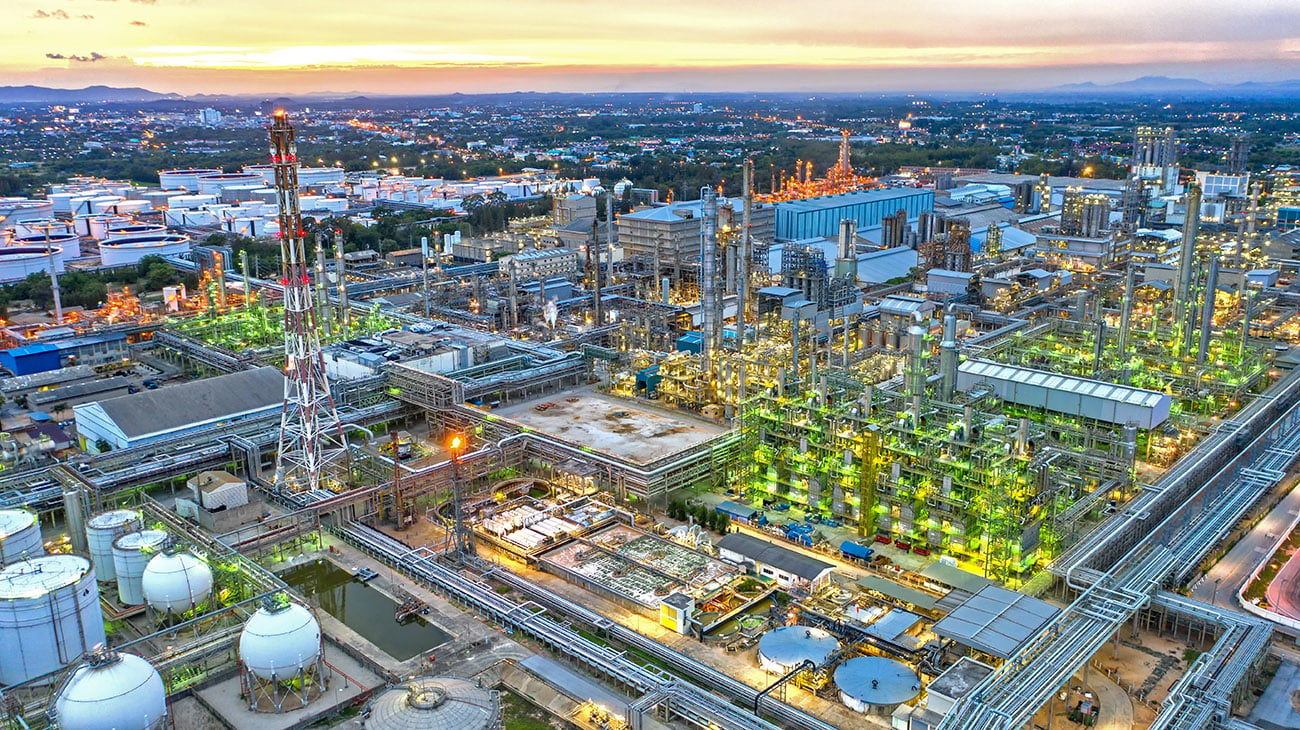 WE WORK IN THE INDUSTRIAL SYSTEM TO:
Recover the flatness of industrial flooring or subgrades

Depressions in subgrades and industrial warehouse flooring, high-traffic industrial buildings and commercial buildings
Steps and discontinuities in joints that prevent merchandise-handling equipment from moving regularly and safely
---
Recover differential subsidence or lowered structures and constructions

Rails, tracks, and roads that are no longer flat
Lowered structures and silo, tank, or conduit bases
Subsidence of the flooring with the consequent incorrect calibration of the machinery
Increase, upgrade, or recover the lift of the ground and structures for restorations or new installations

Increased lift for existing structures
Increased loading and storage capacities
Increased safety loads when developing new installations
Secure potentially dangerous buildings, structures, and constructions

Stopping infiltration and washouts
Filling cavities and anchoring masonry to prevent subsidence and collapse
Mitigation of seismic risks
Avoid subsidence and instabilities in new constructions made on subsiding or low-quality terrain

Creation of deep foundations for the installation of new structures on subsiding soil (warehouses, basins, digesters, load-bearing structures, particularly heavy machinery, etc.)
Installation of piles to reduce subsidence
HOW WE ACT
We inject expanding resin using patented methods. We have completed more than 55,000 projects. We have 30 years of experience reaching objectives with high customer satisfaction.
---
Targeted, custom interventions

Study
based on specific needs
Project design
based on the structural and geotechnical conditions of the site
Sizing
calibrated with our exclusive calculation software
Custom projects
real-time adaptation to the real conditions of the terrain and structures
Immediate results
results and benefits immediately following the work
---
The exclusive Uretek Geoplus® resins feature:

High reactivity and quick polymerization
Strong expansion with high swelling pressure
High resistance to compression over time
Wide spreading
We are close to you and we work wherever in the world our professionalism is needed.
We are familiar with your area and bring with us multinational experience.
In 30 years of experience,
we have completed more than 55,000 projects.
WE ARE THE SOLUTION
TO SEVERAL NEEDS