We consolidate
We lift
We fill
We stop infiltration
We stabilize

We restore structures with resin injections
WE OFFER SOLID AND PRACTICAL SOLUTIONS FOR ENGINEERS, TECHNICIANS, DESIGNERS, CONSTRUCTION COMPANIES, AND GENERAL CONTRACTORS:
EXECUTION OF WORKS
We work on subcontract to solve specific problems in limited areas.
FOR CONSULTATION AND ASSISTANCE WITH PROJECT DESIGN
Our engineers and geologists support designers, engineers, professionals, and technical offices.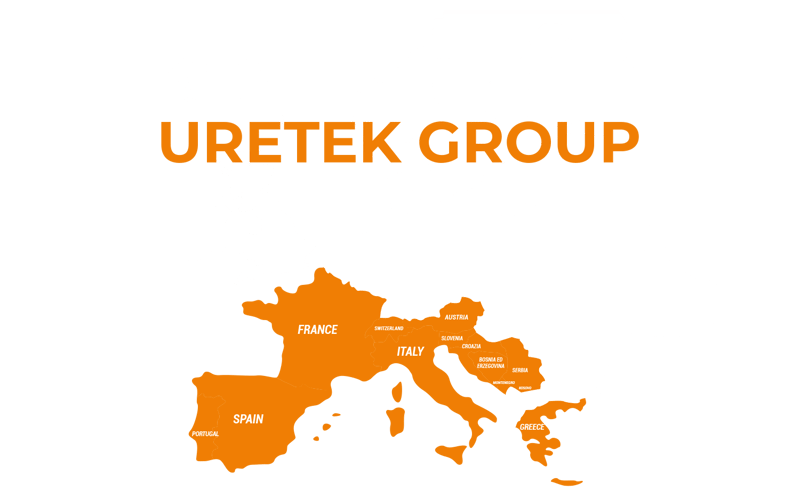 VIEW OUR BRANCESES' WEBSITES
uretek.it uretek.es uretek.at uretek.fr uretek.ch uretek.si uretek.hr
We are close to you and we work wherever in the world our professionalism is needed.
We are familiar with your area and bring with us multinational experience.
In 30 years of experience,
we have completed more than 55,000 projects.
Why Uretek?
We are committed to restore structures without interfering with people's lives and activities. We use unique and patented innovative technologies that are fast and conservative. 

We inject resins with precision and consolidate soils and walls, stop infiltrations, fill cavities, lift floors and artifacts, anchor walls against the ground.
Can we help you?
WE ARE THE SOLUTION
TO SEVERAL NEEDS
A YEAR OF
URETEK SOLUTIONS GROUP IN NUMBERS:
Teams
work across the territory on a daily basis with independent and fully equipped shop trucks
Work sites
thanks to support from our branches in Italy, France, Spain, Austria, Switzerland, and Slovenia